Filters:
SALE!
,
new arrivals
,
architecture
,
art
,
curating
,
drawing
,
graphic design
,
painting
,
photography
,
sculpture
,
writing
---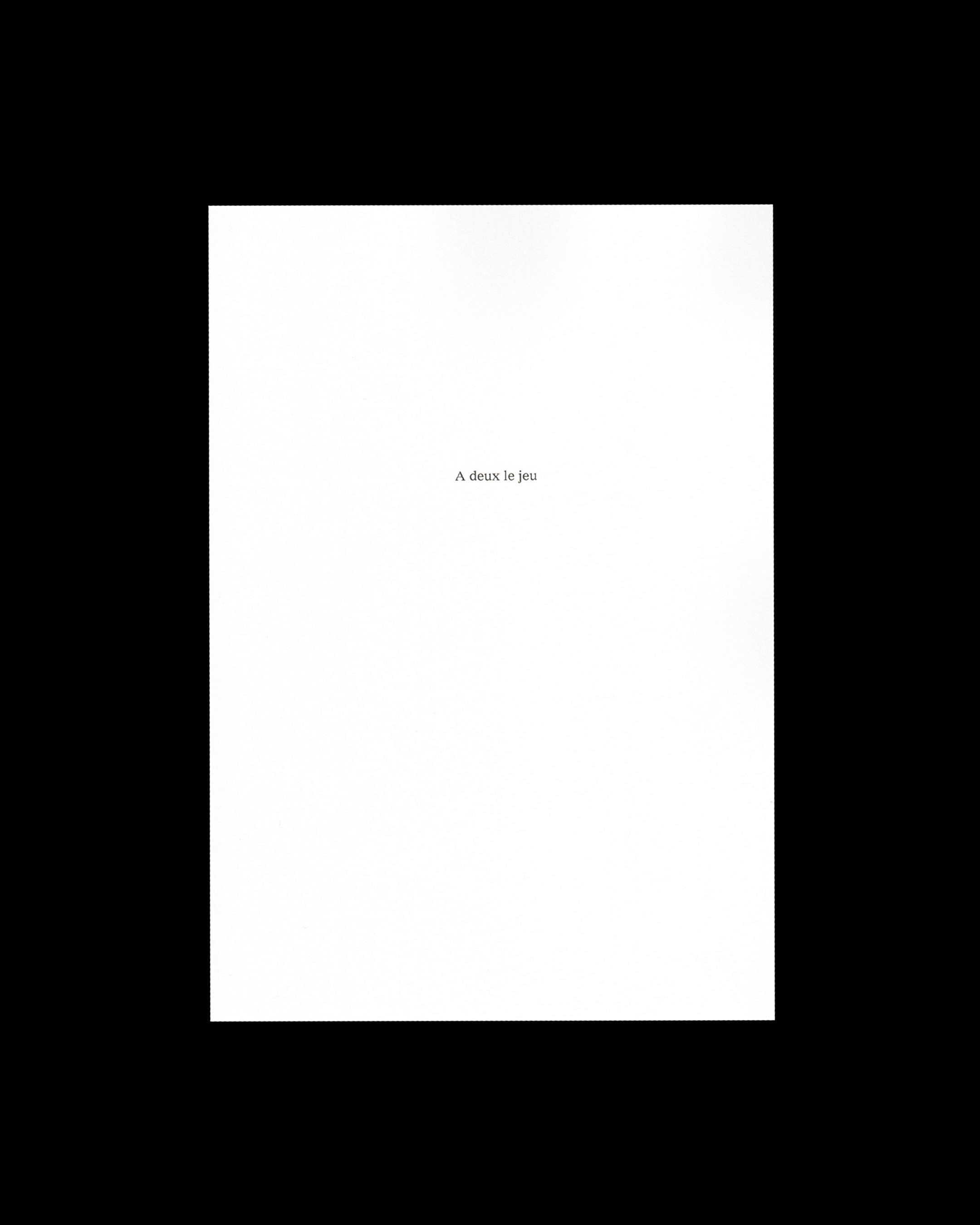 A deux le jeu by Retour
£25£22 ︎︎︎
Add to Cart
Published by Retour
ISBN: –
Belgium, 2021
28 x 20 cm
64 pages
A deux le jeu
is a draw between Liesbeth Van Heuverswijn and Jana Van Ongevalle. The publication contains drawings and collages.
Liesbeth Van Heuverswijn (°1989, Deinze BE) makes graphite drawings by superimposing rich graphite coats. This technique results in dense and complex surfaces. The starting point often stems from a flora encyclopedia, inspired by its categorization and standardized visual language. For Liesbeth, drawing is about organizing things (collections of forms, repetitions, outlines) on paper. It is a kind of game where every little accident can be interesting.
Jana Van Ongevalle (°1991, Ghent BE) studied Painting at LUCA School of Arts Ghent (Belgium) where she is now studying sculpture, glass and ceramics. In her works she combines collages, cermaic tiles and sculptures in which shapes, colours, textures and lines are constantly interacting. Therefore daily live is her main source, paper cuts, scribbles and domestic objects are being simplified, multiplied, repeated and brought together in compositions and patterns. For 'A deux le jeu' Jana took an old 1950's cookbook, she eliminated all the food and used theair negative space and the studio's gradient backgrounds for her collages.