Filters:
SALE!
,
new arrivals
,
architecture
,
art
,
curating
,
drawing
,
graphic design
,
painting
,
photography
,
sculpture
,
writing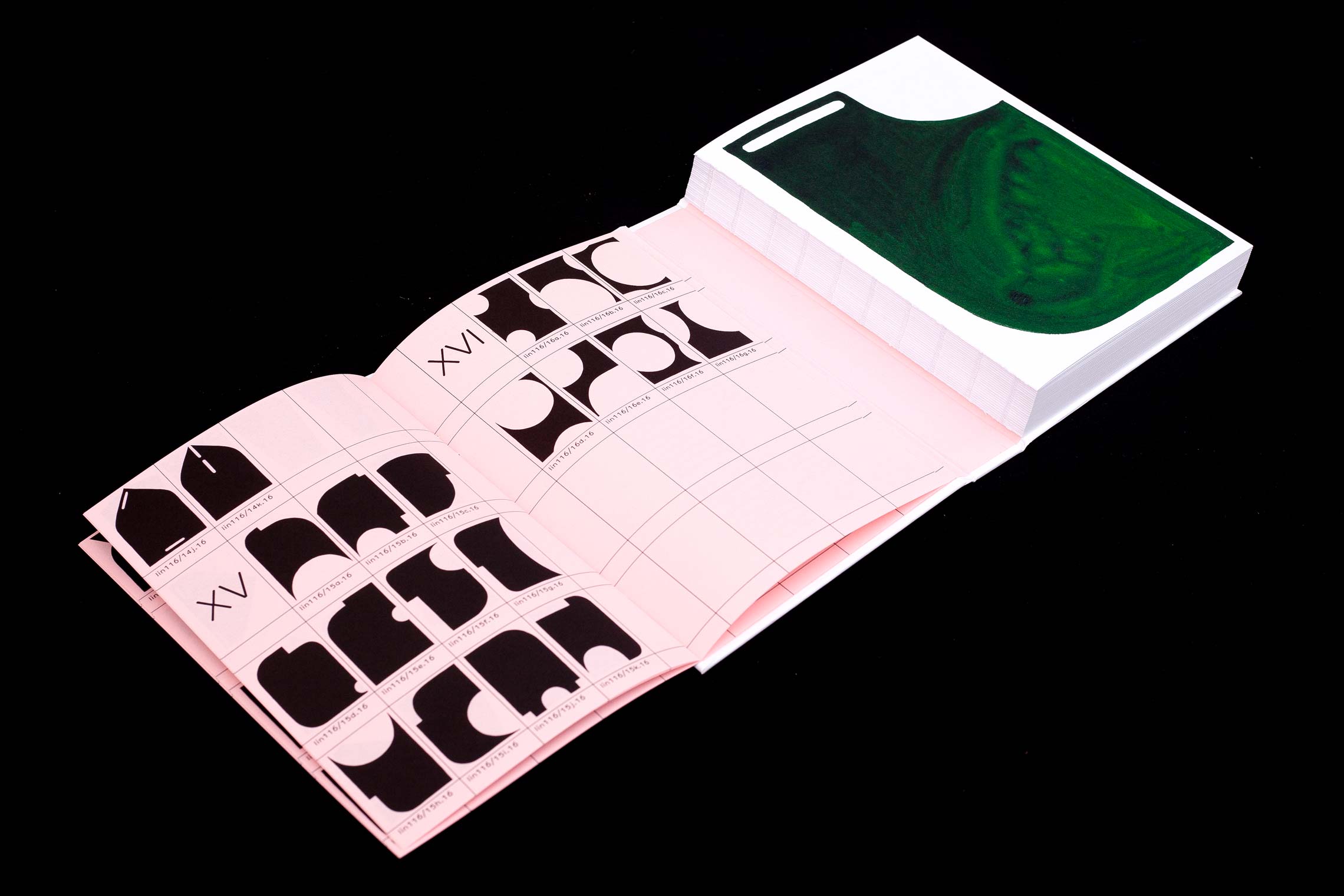 Ersatzteillager by Florina Leinß
£35 £31.50 ︎︎︎
Add to Cart
Published by Edition Taube
ISBN: 9783945900130
Germany, 2018
19.5 × 14.5 cm
192 pages
Ersatzteillager
, Florina Leinß's first book at Edition Taube, is an atlas of forms. It gathers a graphic vocabulary that is always the basis and starting point for her paintings, graphics and large-scale works.
Ersatzteillager
is an abstract contemplation of aesthetics and design. Florina is inspired by a world of mechanical spare parts and found items from devices and everyday objects: Removed from their context, their strictly functional form reveals nothing about their original task and is viewed and further developed by Florina from an aesthetic point of view. The graphics go through an evolutionary development in 16 rows. Each graphic can be a further development, optimization or replacement part of its predecessor. In this way, the spare parts begin to take on a life of their own, which, detached from a functional task, creates its own dynamics and aesthetic rules.
Ersatzteillager
appears in four different versions of 100 pieces each, each version has a different cover and a different page order and is numbered!
Edition Taube is a contemporary art publisher and publishes artist books and limited editions. Edition Taube was founded in 2009 by Jonas Beuchert, Tilman Schlevogt and Jan Steinbach and was awarded the German Publishing Prize in 2020.