Filters:
SALE!
,
new arrivals
,
architecture
,
art
,
curating
,
drawing
,
graphic design
,
painting
,
photography
,
sculpture
,
writing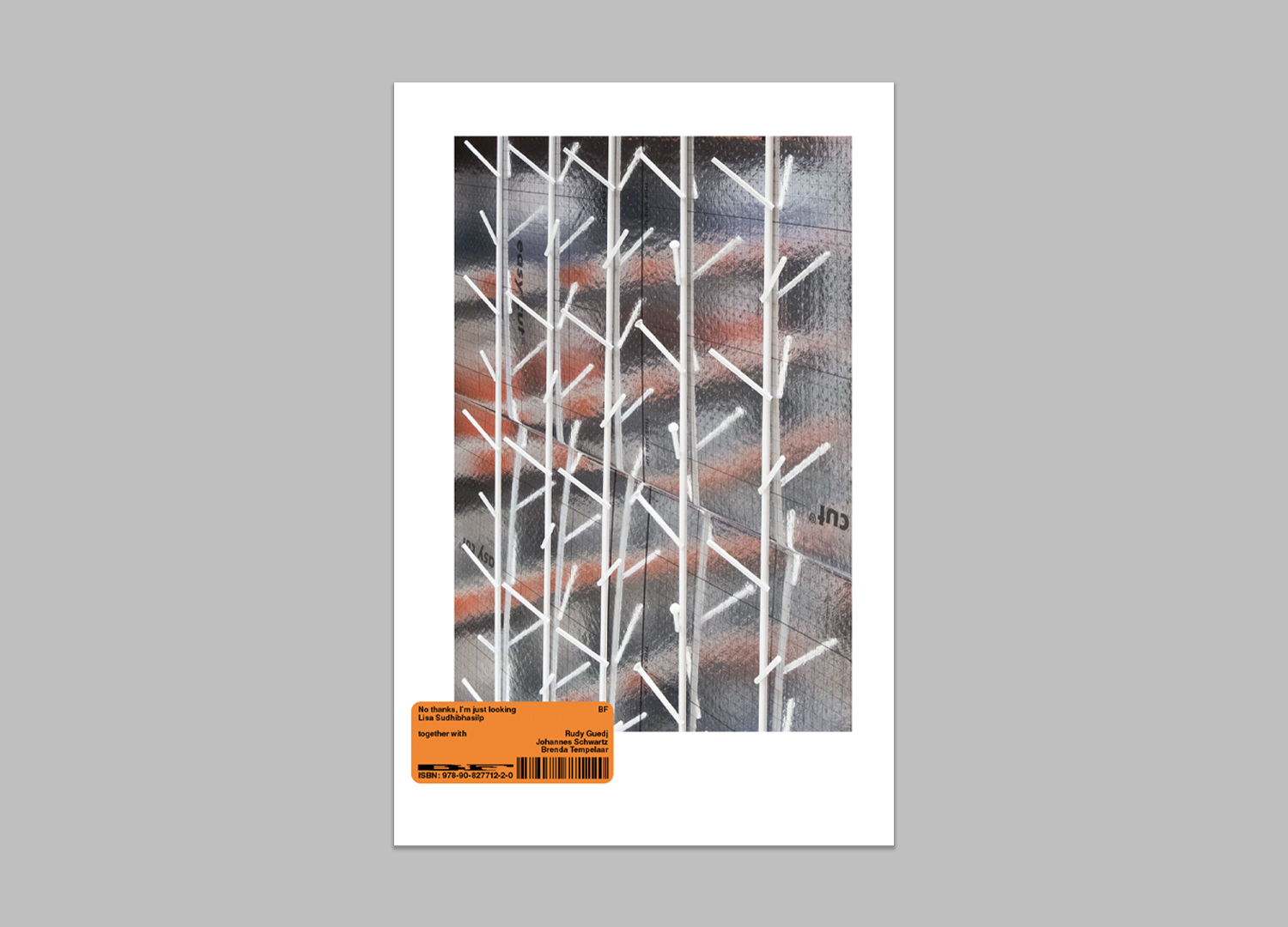 No thanks, I'm just looking by Lisa Sudhibhasilp
£35 £32 ︎︎︎
Add to Cart
Published by Building Fictions
ISBN: 9789082771220
The Netherlands, 2021
34 x 23 cm
208 pages
Born out of her fascination for shop displays, Lisa Sudhibhasilp imagined an exhibition in a hardware store. Improvising a series of sculptural interventions in situ, the artist played with existing display structures, proposing the hardware store as a place where the display of materiality can be contemplated like works of art in exhibition spaces. Photographer Johannes Schwartz documented the artist's ephemeral installations and the existing fixtures and fittings, creating a portrait of the store. Accompanying the visual journey, a series of texts written by Sudhibhasilp, illustrated by Rudy Guedj, provides insight into her research through anecdotal stories and other miscellaneous facts on materials and exhibition design. Shifting between the form of the artist book and the exhibition catalogue
No thanks, I'm just looking
stands as the sole remaining document of the event.