Filters:
SALE!
,
new arrivals
,
architecture
,
art
,
curating
,
drawing
,
graphic design
,
painting
,
photography
,
sculpture
,
writing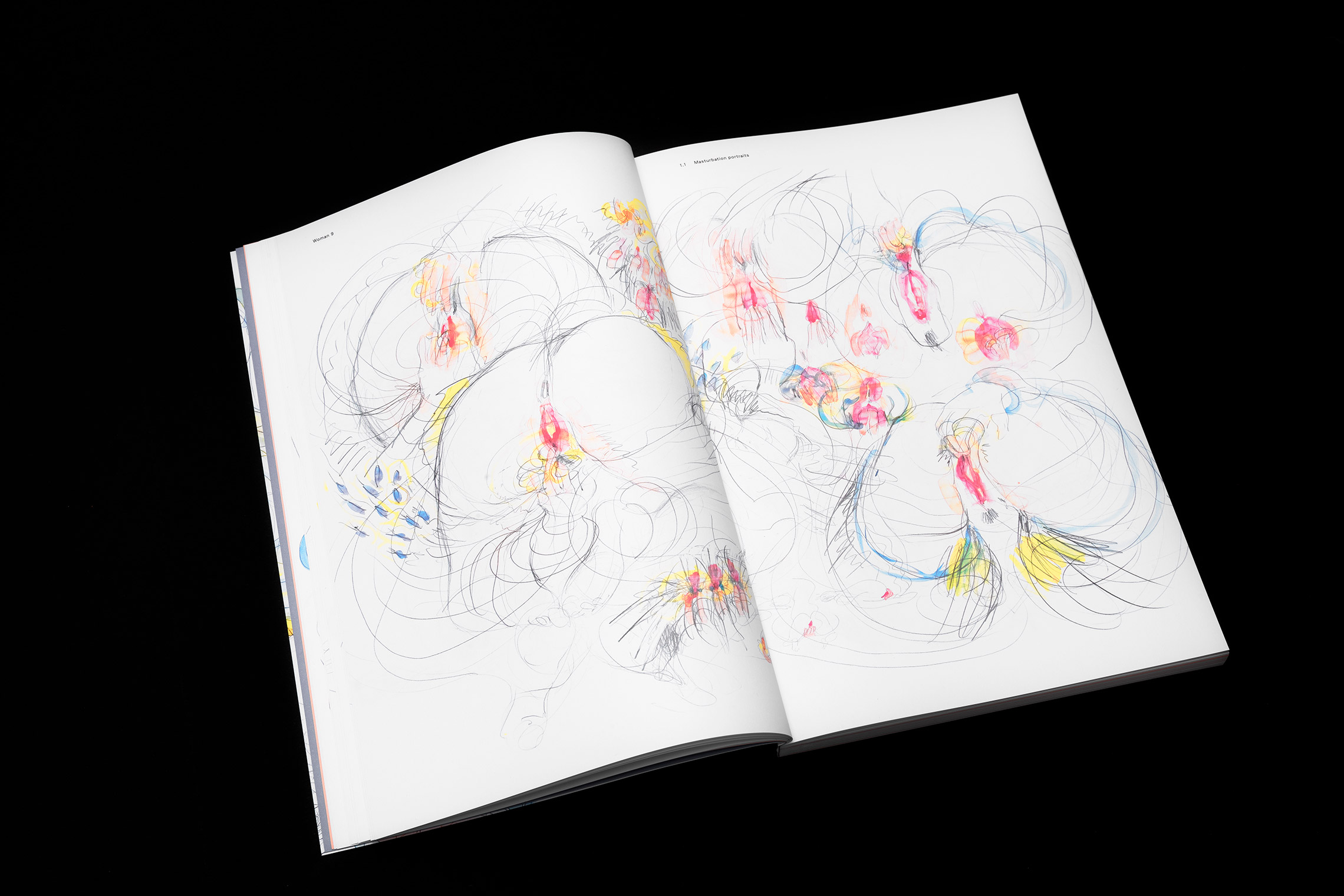 Vibration Highway by Andrea Éva Győri
£45 £40 ︎︎︎
Add to Cart
Published by Edition Taube
ISBN: 9783945900147
Germany, 2018
32.6 x 22.1 cm
232 pages
In
Vibration Highway
Andrea Éva Győri is on the trail of female lust and illustrates it in truly vibrating watercolors. The book contains three series: The first is created in Győri's studio - it invites women to masturbate while the artist draws them. In a second series she illustrates the fantasies of these women during masturbation. The findings from an orgasm workshop form, as the third series, a manual on female orgasm.
The close exchange with the sexologist Dr. Dania Shiftan, whose analyzes and descriptions accompany Györi's pictures.
Vibration Highway
is not just an artist's book, but also a research project that explores new perspectives on femininity and the relationship between body, fantasies and personal experience.
The work in
Vibration Highway
was created as part of
Manifesta 11
in Zurich, under the curatorial direction of Christian Jankowski.
Edition Taube is a contemporary art publisher and publishes artist books and limited editions. Edition Taube was founded in 2009 by Jonas Beuchert, Tilman Schlevogt and Jan Steinbach and was awarded the German Publishing Prize in 2020.